Prof. Itamar Raz
Diabetes Medical Center, Israel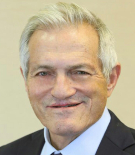 Itamar Raz MD is board certified, full professor in internal medicine, and was the Head of the Diabetes Unit at Hadassah Hebrew University Hospital from 2000-2015. He is currently Medical Director at the Diabetes Medical Center in Tel Aviv and the head of the Israeli council of diabetes, Prof. Raz has been involved in many various academic activities.
• He has organized and led one of the largest and prominent conferences in the prevention and treatment of diabetes, obesity and hypertension – Controversies to Consensus in Diabetes, Obesity and Hypertension (CODHy) which take place in Europe, South America and Asia. The latest meeting was held virtually and had over 20,000 participants. The proceedings from several of these meetings have been published in Diabetes Care supplements, a publication of the American Diabetes Association.
• In the last several years Prof. Raz was a member of the Diabetes Experts Forum, a group of worldwide top experts who publish reviews on important topics in the treatment of diabetes and its complications in the journal, Diabetes Care.
• He has been co-principal investigator in several multicenter and large cardiovascular and renal outcome trials testing new drugs for the prevention and treatment of complications of diabetes.
• He is a co-editor of several leading international diabetes journals (Diabetes & Metabolism Research and Reviews, International Diabetes Federation official journal, Drugs, Diabetes Obesity and Metabolism) and has published over 400 papers in the field of diabetes and its' complications.