Prof. Moshe Phillip
Schneider Children's Medical Center, Petah Tikva, Israel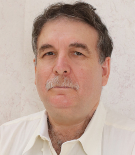 Prof. Moshe Phillip graduated from Ben Gurion University, Beer Sheba, Israel, in 1983 and specialized in pediatric endocrinology in 1989-1992 at the University of Maryland School of Medicine, in Baltimore.  He is the Director of the Institute for Endocrinology and Diabetes, the National Center for Childhood Diabetes at Schneider Children's Medical Center, Petah Tikva, Israel since 1997, and serves as Chair of the Irene and Nicholas Marsh Fund for Endocrinology and Diabetes at the Sackler Faculty of Medicine, Tel Aviv University, Tel-Aviv. Until recently he was a vice dean for Research and Development at Sackler faculty of Medicine.
Prof. Phillip is active in both clinical and basic research focusing on childhood diabetes, growth, nutrition, and obesity. In recent years he is focusing on: Diabetes technologies and the interaction between nutrition and growth.
Prof. Phillip is a member of national and international organizations, such as the, the Israeli National Committee for Diabetes, ISPAD, ESPE, PES, Endocrine Society, ADA and more. He is co-founder and Co-Chairman of the International Conference for Advanced Technologies and Treatments for Diabetes (ATTD) and of the International Conference on Nutrition and Growth (N&G).
Prof. Phillip has more than 400 publications, the ATTD Yearbook, N&G yearbook, as well as chapters in other books.